Meet our friendly team of professionals
Our dedicated team is here to help you get the best out of our services.
Pictured below are the key members of our team.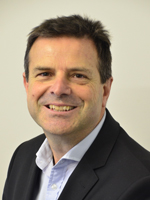 Adam Currey
Financial Adviser
Adam joined the Financial Services industry in 2006 after 20 years as a professional pilot, originally with the RNZAF and subsequently as a contract pilot.
As well as aviation qualifications Adam completed an MBA at Southern Cross University in NSW, Australia in 2005. Additionally each year he completes ongoing accreditation courses for the financial institutions that he represents as well as attending industry association training seminars.
After many years in the financial services industry Adam maintains his enthusiasm for the industry through regular interaction with the many interesting clients. This not only includes arranging insurance and investment plans but also includes making a personal claim after experiencing a melanoma removal. It is through this shared experience of life's ups and downs, and having to deal with the occasional crooked feed, twisted scrum or 'visually challenged' referee that a comprehensive, affective and appropriate financial plan can be formulated for you, your family and your business.
When Adam is not playing 'devil's advocate' he is trying to convince his clients to maintain work life balance and possibly take up mountain biking!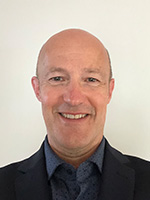 Matt Dodd
Chief Financial Officer
Matt is a chartered accountant who was involved in the Financial Services, Aviation and Telecommunications industries earlier in his career and for the last 14 years has been a consultant providing primarily profit improvement, risk mitigation and wealth enhancement advice to a range of both corporate and individual clients. He is also an advocate of personal responsibility, the benefits of variety and focusing on maintaining a balance in life. He recently celebrated 25 years as a member of the Chartered Accountants of Australia and New Zealand organisation.
Matt is a born and bred Aucklander who is married with two daughters. He still has enough pace to play touch rugby and score tries, and also enjoys boating, being involved in sport in any capacity and helping with charity work.
Yupar Oo
Financial Adviser
Yupar has a background in finance and banking and has over fifteen years' experience in the financial services industry, both here in New Zealand and in Singapore. Yupar has a Bachelor of Business Studies degree from New Zealand and has completed a number of accreditation courses for the financial institutions that she represents as well as numerous hours in personal study and seminars.
Yupar understands the importance of protecting the areas in your life that are important to you, such as your family, your income, your health and your lifestyle, and is passionate about providing tailored, easy to understand recommendations that suit both individual and business needs. In addition, Yupar is an effective, efficient and caring adviser who strives to protect clients' wealth and lifestyle and go the extra mile for clients at their time of need.
Yupar is an animal lover and loves spending time with cats and dogs. In her spare time, Yupar also enjoys volunteering for causes close to her heart, dancing, trying out new cuisines and traveling to see family and friends who live all over the world.
Joy Qian
Financial Adviser
I have over thirteen years of financial experience so as a highly qualified Financial Adviser, I have the skill set to set you up for your long-term future. If you work with me, I will make sure you get the insurance and service you need, and I will work with you to make sure you remain well protected and happy over the course of our working relationship. I will make sure that our business together is the nicest part of your day.
My interest is in building trust and providing you with added value – I believe the client comes first, and I will use my expertise to research and select the optimal product for you. I will continue to support all aspects of your insurance, including annual reviews, help with amendments, and guide you through the entire claims process.
I enjoy a lot of life experience, so I have the empathy and listening skills needed to make the entire process highly enjoyable, for a lot less than you'd think. In most cases, my services are free.
Please do not hesitate to get in touch if you would like the services of a customer-oriented and highly effective adviser.
Nicholas Temm
Financial Adviser
Have you reached that stage in your life when you have gathered the usual (or unusual) family and professional responsibilities?
Nicholas Temm shares this experience as he has three wonderful (but expensive) children and a mortgage.
He and his wife engaged Adam Currey as their financial adviser to help them provide for and protect their family.
Nicholas admired Adam's professional approach. He strongly believes in the relationship business model on which CFS Financial Services is built so he joined the team! His knowledge covers finance, banking, tax, accounting and insurance.
He brings with him many years of experience in the corporate banking sector, a Bachelor of Commerce degree from Auckland University and nine memorable years cheerfully backpacking around the world.
Nicholas has also had first-hand experience of a serious health problem, which had the potential to adversely impact on the family finances and the family wellbeing. Fortunately, as he had the appropriate health insurance, the problem was solved with minimal emotional and financial distress.
He specialises in a tailored insurance solution that meets the needs of you and your loved ones. This includes reviewing your current insurance policy suite. Nicholas has the knack of been able to translate the complex insurance policy wording and benefits in a way you can relate to. Contact Nicholas and make a time to discuss the best approach to protect your family, business, assets and income. Nicholas is a Register Financial Adviser, FSP # 440346.
Natalie Atkins-Prescott
Client Services Administrator
Natalie is our Client Services Administrator. She contributes over 20 years of client service and general insurance experience in New Zealand, the UK, and The Netherlands. Working with such a wide range of people under such varied circumstances means she has the tool set required to offer great service!
Natalie has a Bachelor of Arts in German and European Studies from Victoria University of Wellington and speaks Dutch, German, and French. She is an animal lover with two cats and a voracious reader. She loves travel, Star Trek, Pink Floyd, and David Bowie.
Please feel free to give us a call or send us a message with any queries you may have.